ALTITUDES
Video, 4 min (2010)
ALTITUDES was recorded in Istanbul Cevahir in Nişantaşi, Istanbul in 2010.
At the time Cevahir was the biggest shopping centre in Europe, and the sixth largest in the world.
190 000 visitors are said to visit Cevahir everyday.
The video was shown in the exhibition Becoming Istanbul at SALT, Istanbul in 2011 and can now be viewed through the
Becoming Istanbul database.
Link to the video
here.
Video still: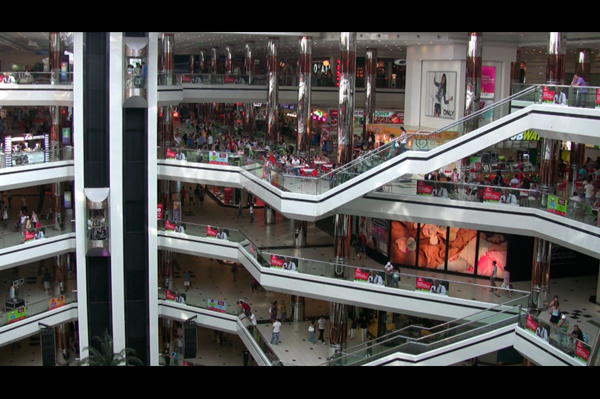 Exhibition view, SALT, Istanbul: