IN THE SWEET BY AND BY
Songlyrics and choir performance (2010)
In collaboration with Karin Lindh
IN THE SWEET BY AND BY was made for the art periodical Hjärnstorm, issue 102-103, Konst & djur / Art & Animals.
The songs were performed by a spontanously arranged choir of visitors at Supermarket Art Fair in February 2010.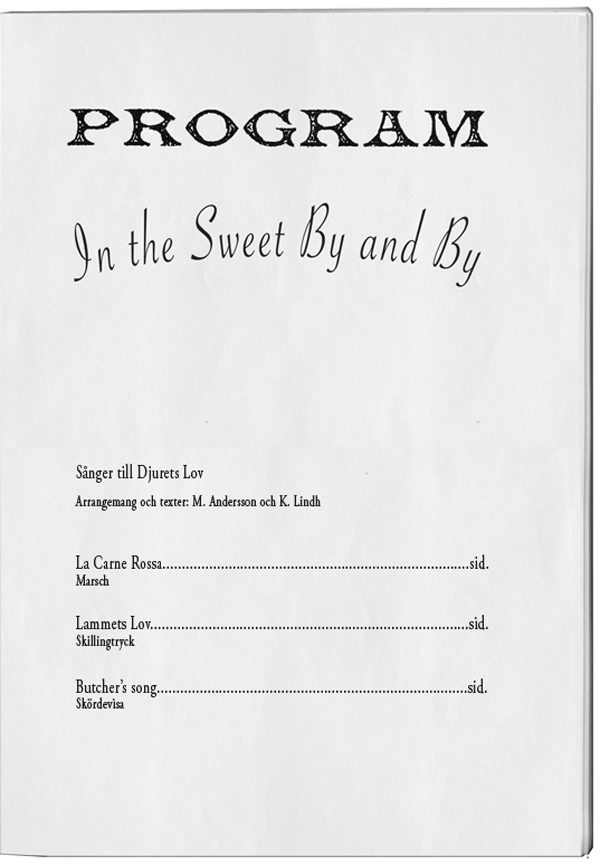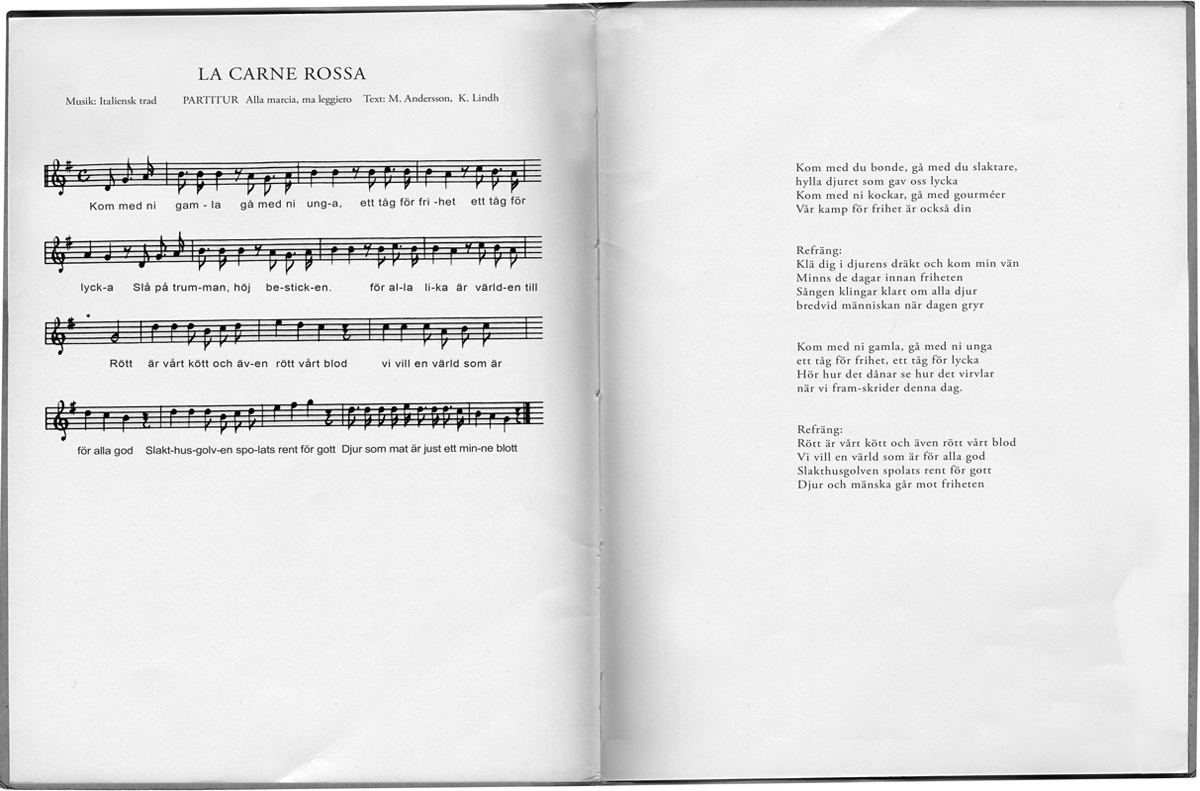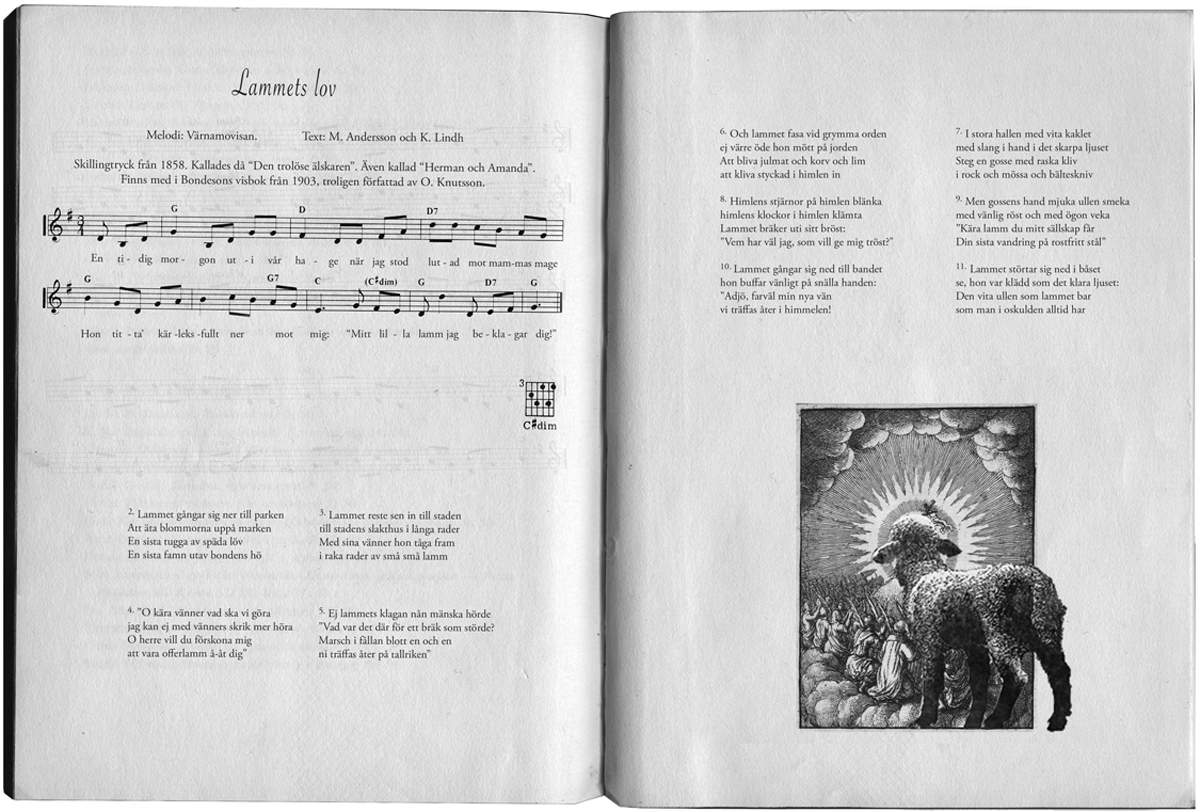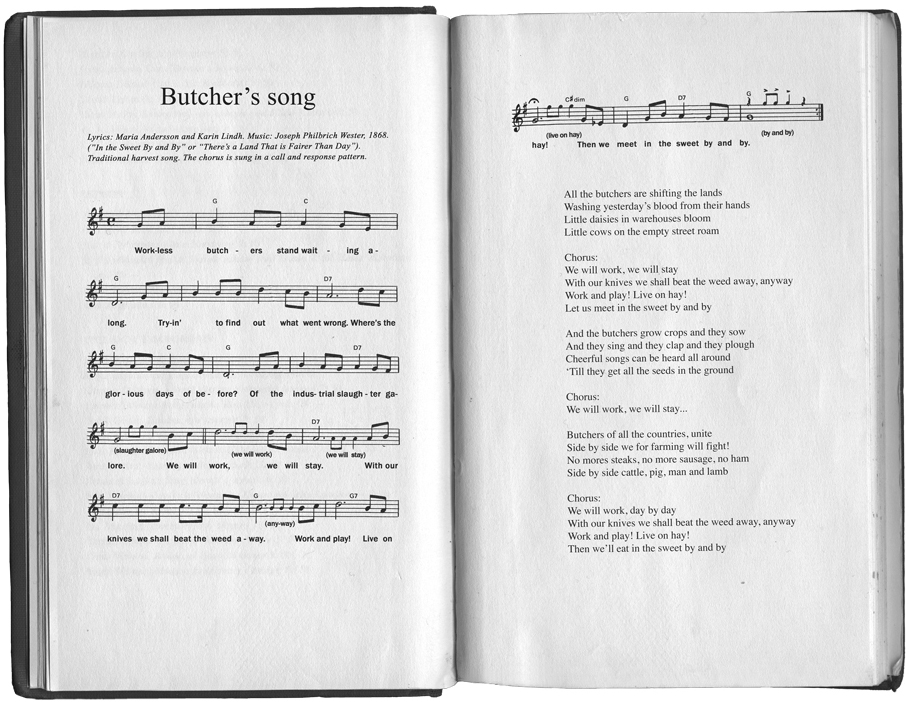 Choir performance, Supermarket Art Fair, February 2010.
Choir leader Monica Sperens, Alla Kan Institutet.