LEARNING FROM THE PAST/PREPARING FOR THE FUTURE
Maria Andersson and Nancy Atakan
Video, 4'36'' loop (2017)
In the video Learning from the Past/Preparing for the Future the artists mimic positions from the Ling gymnastic system performed by a group of women pictured in a photograph taken at the Gymnastic Central Institute in Stockholm at the beginning of the 20th Century. With a projection of the photograph as a backdrop, the artists bring the movements, taught to them by past shadows, to the present. Individually or collectively they pose in front of the photograph and try to emulate the frozen postures as closely as possible.
View the video online through
Riksidrottsmuseet
.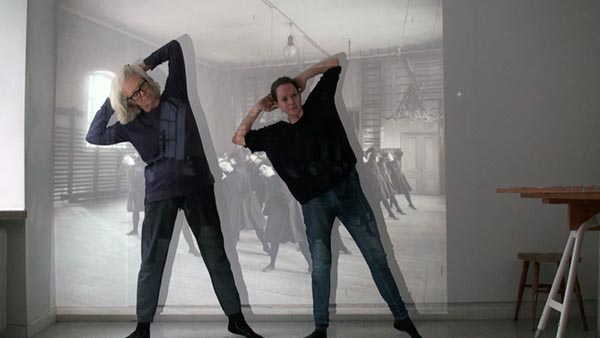 Videostill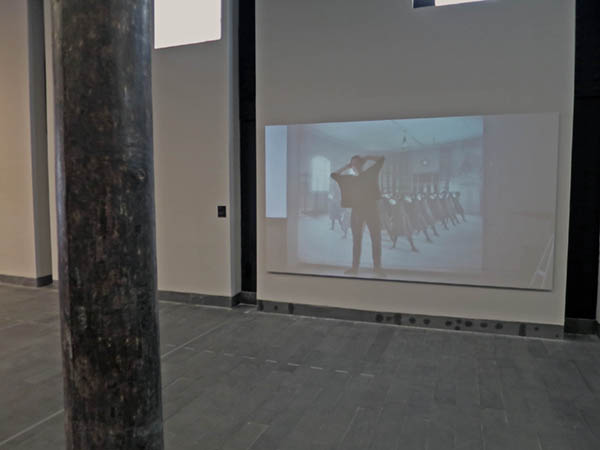 Exhibition view. Forward, March! SALT Beyoğlu, Istanbul.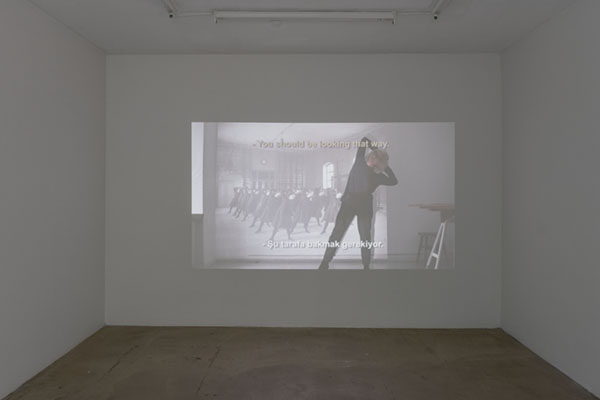 Exhibition view. Marking a Shift, Galleri Box, Gothenburg, 2019. Photo: Hendrik Zeitler.